1992 Sega Summer Catalogue
Hari Hari recently found these in-development screen shots of CD Sonic in the 1992 Sega Summer Catalogue: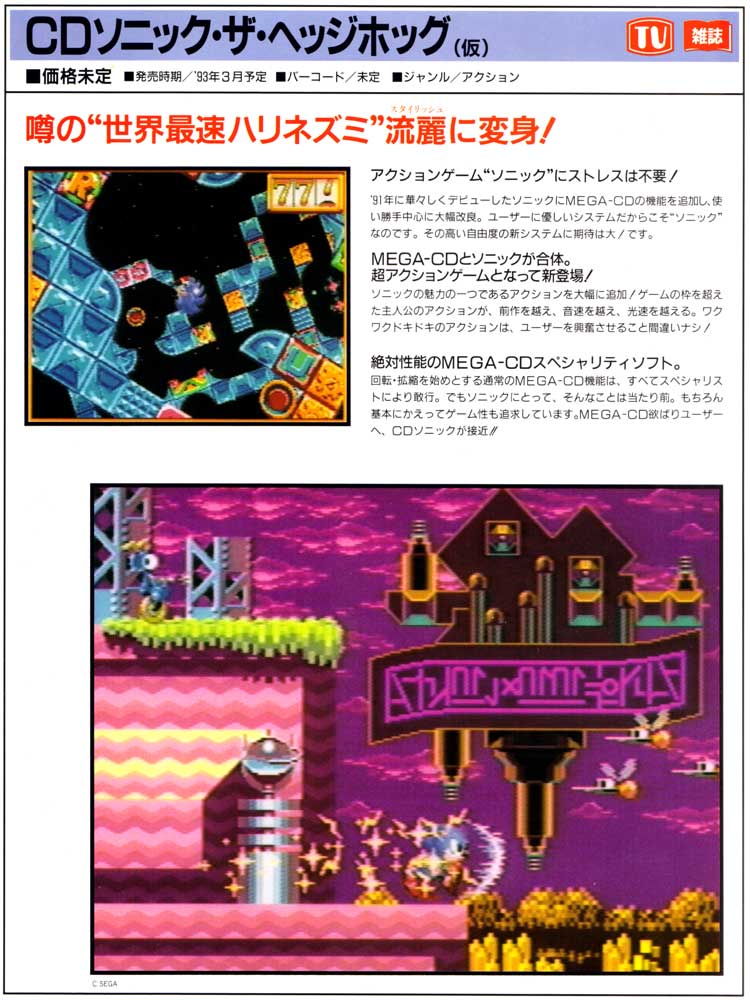 The catalogue also had the following intriguing story for Sonic 2:

---------------
Dr.Eggman is burning with the ambition of the world conquest. The peaceful world fell into chaos by Dr.Eggman and his army corps. Super hero Sonic acquired the time travel ability and he stood up to regain peace. What is ultimate weapon "DEATH EGG" ? ... What is the weak point of Dr.Eggman ? ... From the dinosaur-age to the future,Sonic and sidekick (Debut!) begin the adventure which transcended time.
---------------

Apparently the catalogue also names the sidekick as 'Tail' (no 's').