Using the Action Replay, Character in any level code, you can play as the Tails and Eggman Chao Garden (mechless) characters in Boss levels. To do this, insert one of the following codes and go to the stage select. Then, select the Chao garden, and hold up on the D-Pad when you select Tails/Eggman, it should load the boss level instead.
Boss: Sonic vs Shadow at Green Forest
R8W2-6BHV-VFW8R
Q95B-WV0J-10V85
R361-7P9Q-54GME
Boss: Tails vs Eggman at Weapons Bed
0H2K-Z18F-40D9Z
Q95B-WV0J-10V85
07FD-FPEP-5NJM6
Boss: Tails vs Eggman at the Ark
ZC09-F7QN-ENW78
Q95B-WV0J-10V85
P4PN-FQ5F-BATV9
Boss - Rouge vs. Knuckles at Meteor Herd
1XM2-KPMA-PNMRX
Q95B-WV0J-10V85
DEUC-D4KQ-ER2Y5
Boss: Sonic vs Shadow at Ark Runway
9MK6-G2R9-6351Y
Q95B-WV0J-10V85
9AH5-WWD5-AJGPB
Boss - Big Foot
2XF8-84GD-NZU2Y
Q95B-WV0J-10V85
168H-AV0N-CUUV2
Boss - Hot Shot
BH41-177J-D2J47
Q95B-WV0J-10V85
XC3Z-QVAR-WNN5R
Boss - Flying Dog
E4QD-A5AD-544BT
Q95B-WV0J-10V85
XX17-A14H-0X92Z
Boss - King Boom Boo
0JE9-MWU1-YZHGF
Q95B-WV0J-10V85
VZU6-8MFV-AZB9U
Boss - Egg Golem
769W-5A6Q-0NPM0
Q95B-WV0J-10V85
1H31-1YH5-DYW91
Boss - Biolizard
2P0P-3AKA-5RAZG
Q95B-WV0J-10V85
K511-ETKH-JCKPJ
Boss - FinalHazard
JZ1R-QBF5-B7CX2
Q95B-WV0J-10V85
E313-RQD3-464KV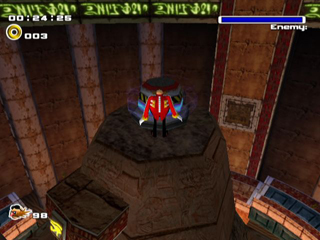 Moonjump must be used to get to the top with Eggman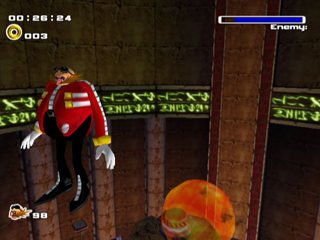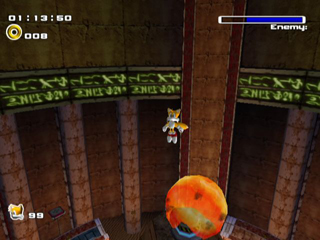 You must attack (using Y + B, as in the Chao Garden) the top of the Golem to hurt it.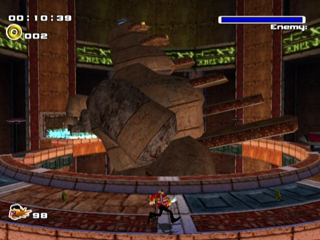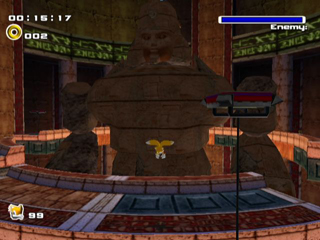 More of Tails/Eggman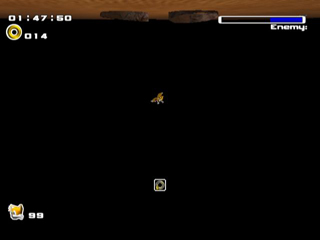 Tails/Eggman just fall through the quicksand, no sinking involved. They just drop as if it wasn't there.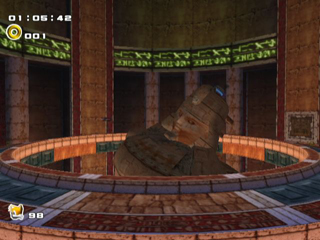 There are no victory poses etc., the Golem just keeps sinking until the screen fades out.