Japan is a country well known for its technology. One of these facets of its technology is its use of cell phones. Everyone in the cities there has their own cell phone. While the ones in America are just starting to have color screens and the ability to use the web, such features have been the standard in Japan for some time now, due mostly to the NTT DoCoMo company.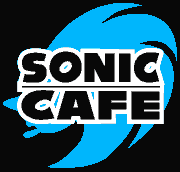 DoCoMo pushed the envelope of cell phone technology with the creation of the i-mode series of phones. These phones have a full color display, plus internet capabilities. You can browse websites or create your own i-mode compatible site, send and receive email, and message others with i-mode phones.
Almost one-fourth of the Japanese populace uses an i-mode phone, with the number growing at about 35,000 per month.
On January 26, 2001, Sonic Team launched a new series of games, collectively called Sonic Cafe. For a fee of ¥300 (appr. $2.70) per month, i-mode users c play any number of Sonic Team-made games. Some are rehashes of Sega classics (such as Flicky) while many are completely original. There are well over 30 games available as of right now. This section lists the Sonic themed ones.
---
Sonic the Hedgehog
Hardware: i-mode 503
Released: 2001

As part of the 10th Anniversary festivities, this was offered as a free download from June 18 to July 31, 2001. Also comes with a 10th Anniv. clock that can be run as an application on the phone (see furthest right screenshot), a Sonic 'machi-uke' (background picture), and the original BGM as ringtones. There is also a nation-wide ranking based on rings, score, and time.

Sonic Golf
Hardware: i-mode 503
Released: 2002

A simple golf game. Set your direction (#1) and then time the strength of the hit based on the meter on the bottom (#2). The game is 9 holes in length, after which the resulting scored can by uploaded for comparison with national rankings. New courses can also be downloaded.

Sonic Tennis
Hardware: i-mode 503
Released: 2001

The game consists of three matches, where you (Sonic) play against Tails, Amy and Knuckles. With every hit, the power meter fills. When it gets to its maximum, you can perform the Sonic Smash. As with most other ganes, your scores can be uploaded and compared to national rankings.

Sonic Fishing
Hardware: i-mode 503
Released: 2002

The game is divided into three stages. You select your lure before the stage, the select a spot where you think the fish are. Just like with Big's gameplay, you then cast your line and slowly real in towards the fish shadows. When you have a hit, you have to repeatedly press the real button, but you have to watch the gauge on the right, to make sure it doesn't go too high or low (once again, just like with Big's gameplay). An interesting feature about this game is that it uses the actual time of day to display the background sky and determine the ratio of fish in the water, among other things.

Sonic Billiards
Sonic Bowling
Eggman no Kazu Ate Panic
Sonic no Jirai Sagasgu Game
Sonic Racing Shift Up
Sonic Putter
Sonic Darts
Speed
Nakayoshi Chao