While Sonic 3C is based off of Sonic 3 final, S3K has some changes from the original Sonic 3 to prevent Knuckles from accessing Sonic's paths. These aren't changed yet in 0408: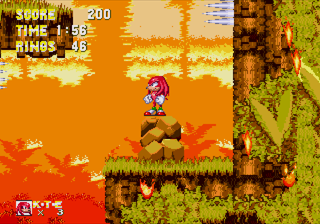 Knuckles breaks this rock when jumping on it in the final, but not in the beta, allowing him to access Sonic's path above. The boss still spawns below though.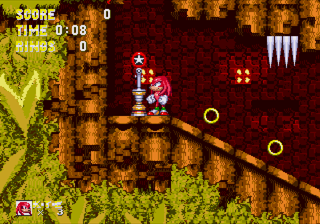 This lamppost comes RIGHT after the miniboss fight. It's pretty useless.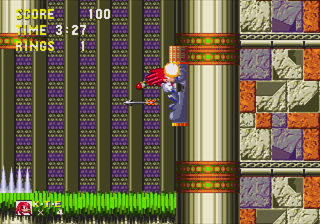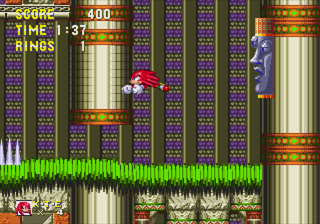 In the final, the roof was extended so Knuckles can't access Sonic's path. In the beta, it's left unchanged from Sonic 3, allowing Knuckles to access Sonic's path easily with a little momentum.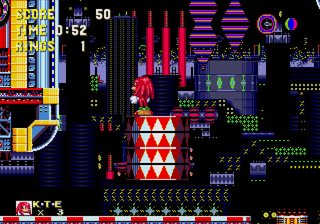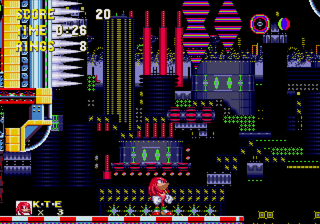 In the final, this drum isn't here and spikes are added to the left wall to prevent Knuckles from ascending.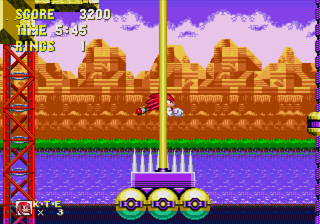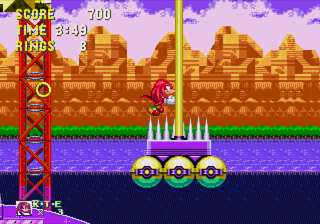 In the final, this pole is made solid to prevent Knuckles from accessing Sonic's upper area