Its worth noting something about debug mode here. Many objects have special instructions that can be modified in the different ANG or SCL options, usually explained in the item description. For example, let's take our mystery item here: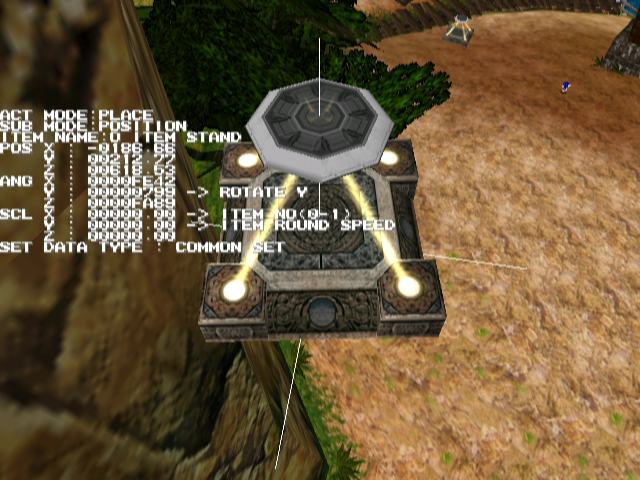 Look at SCL X. To the right it says "Item No (0-1)" This means there are two subsets of this item in the game. Let's turn on scale mode.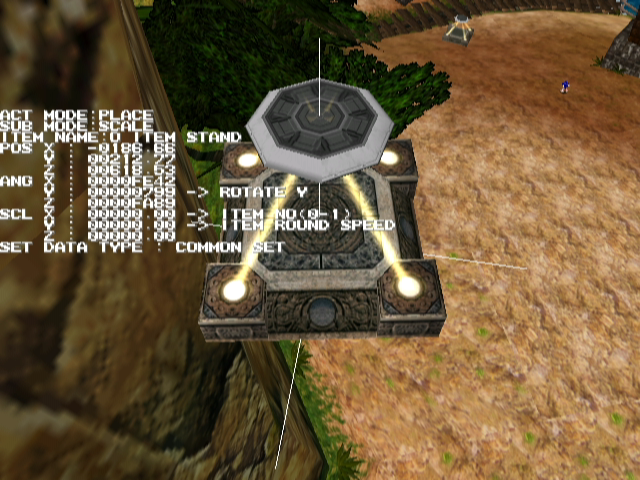 Press A+X. The Sub mode will change to rotation. Press it again, and it will change to Scale. Now, by using the X,Y, and B buttons, we can modify the scale of the item. X and Y handle the X and Y axises, respectively, and B takes care of the Z axis. Now, let's change the X scale to 1.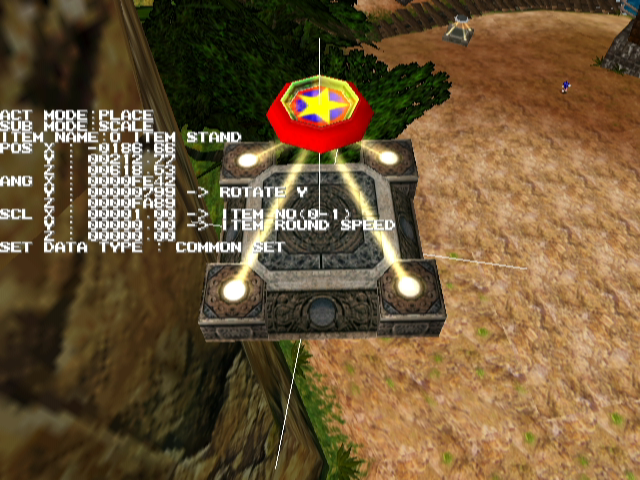 What's this? a different type of head for this item has appeared!


Some items they dont want you to mess with, for example: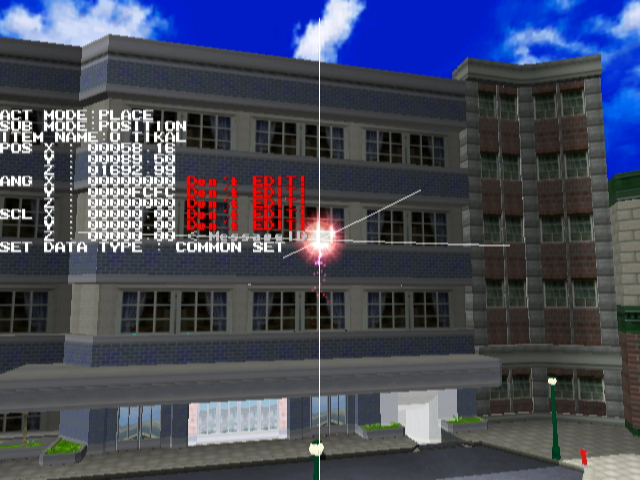 All of the Tikal settings have a nice message saying "Don't EDIT!" in red text. Obviously they don't want you to mess with it, as it can break things.